Local. Family Owned. Trusted.
Paver Installation Deerfield Beach, FL
Top-Rated
Paver Installation in Deerfield Beach
When installing concrete or patio pavers, several challenges can arise. These include understanding the project's layout, choosing suitable materials, and ensuring precise measurements. If these steps are not followed correctly, you can end up with an uneven surface that may lead to costly repairs down the road. Additionally, since pavers are pretty heavy, lifting them into place requires strength and experience to avoid any potential injuries or damages. That's why it's best to hire a professional paver installation company. 
At Broward Paver Services, we understand just how challenging paver installation can be, which is why we use only experienced professionals who know how to properly install your pavers without compromising safety or quality. We take all necessary precautions when handling these heavy materials and guarantee a level surface so that you don't have to worry about future repairs or upkeep costs. Additionally, we offer competitive pricing to get precisely what you want without breaking the bank. So whether you're searching for paver installers near me or Deerfield Beach paver installation near me, we've got you covered— at an affordable price. 
Searching for
Deerfield Beach Paver Installation Near Me?
Paver installation isn't something that should be taken lightly; it requires precision and skill to ensure a beautiful final product. That's why at Broward Paver Services, we take pride in our experienced team of paver installers who will guarantee satisfaction on every job they take on—no matter how big or small it may be. We also take pride in being family owned and operated. We understand that your home is a significant investment, so we go above and beyond to provide our customers with top-notch service every time. We customize every job according to our client's needs, so they get exactly what they want from their outdoor space. And as one of South Florida's top-rated paver installation services, you can trust us to do an excellent job on your project! 
Deerfield Beach offers something for everyone when it comes to recreational activities. For those who love the outdoors, there are plenty of options for beach-going and fishing along the coastline. The city also has several parks and green spaces where visitors can enjoy picnics or participate in sports like soccer or baseball. One of the best things about living in Deerfield Beach is its sense of community. Residents here take pride in their town and strive to keep it safe, clean, and welcoming for all who visit or live here—and you can feel that energy when you're out and about exploring all this city, has to offer.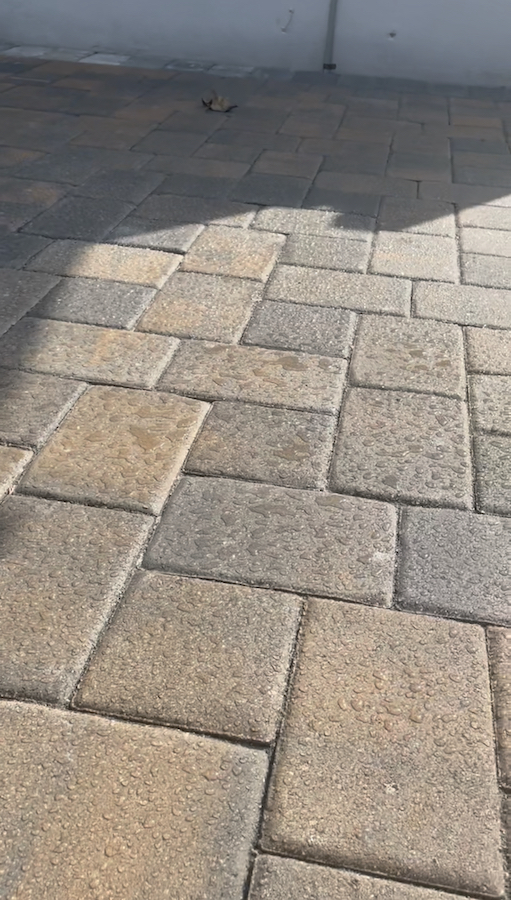 Local. Family Owned. Trusted.
Professional Paver Installation Services Done Right
Call Today for
Paver Installation in Deerfield Beach, FL!
Broward Paver Services is here for the rescue if you live in Deerfield Beach or a surrounding area and are searching for a Deerfield Beach paver installation near me. You should hire a professional paver installer for your next project for many reasons – from quality craft and cost efficiency to personalized service from a family-owned business like ours. Our concrete pavers and patio pavers expertise guarantees excellent results at competitive prices every time. Contact us today for a free consultation. We look forward to installing quality pavers in your home!