Local. Family Owned. Trusted.
Turf Installation & Paver Sealing Services
Top-Rated
Paver Sealing & Cleaning
Broward Turf & Paver Services offers the highest quality paver sealing South Florida has to offer. In fact, if you've ever asked where the highest quality paver sealing is near me, then you've probably been referred to Broward Turf & Paver Services. We also offer top-quality paver installation, cleaning, and restoration as well.
We are one of the top-rated and most requested paver sealing companies in South Florida. This is due to our unique paver restoration/repair, cleaning, and sealing process that is tailored to your individual needs. We are also a highly experienced team that utilizes advanced learning techniques as well as the best high-tech equipment on the market.
We aim to 'wow' with every single paver, covering every nook and cranny with paver cleaning in South Florida. It will make the hard surfaces of your home and/or business look fresh and brand new!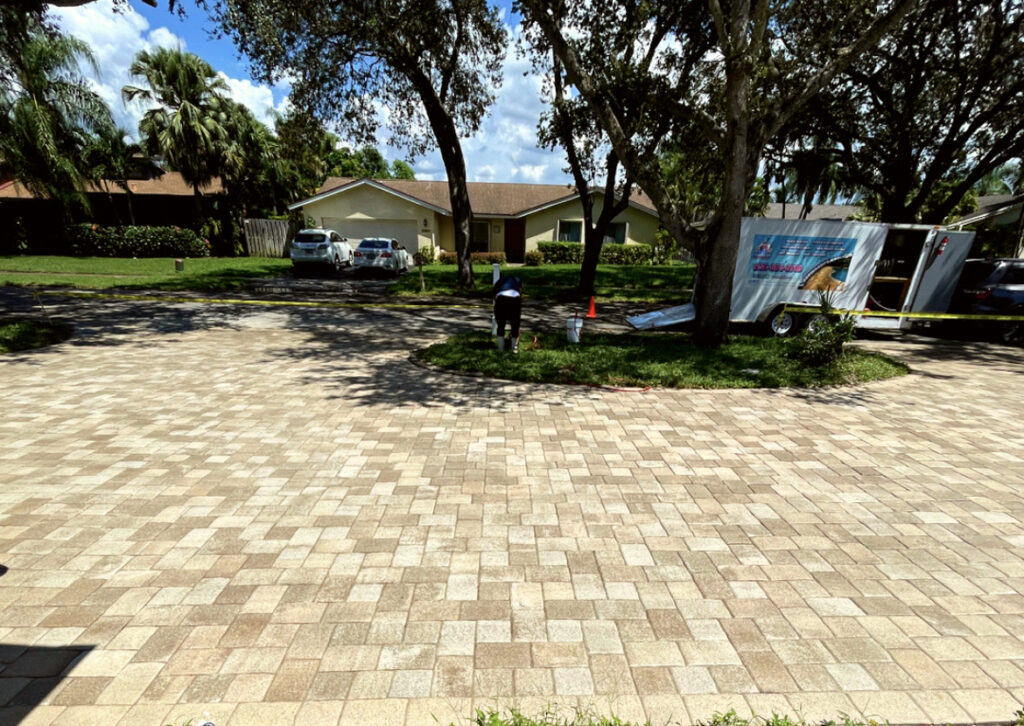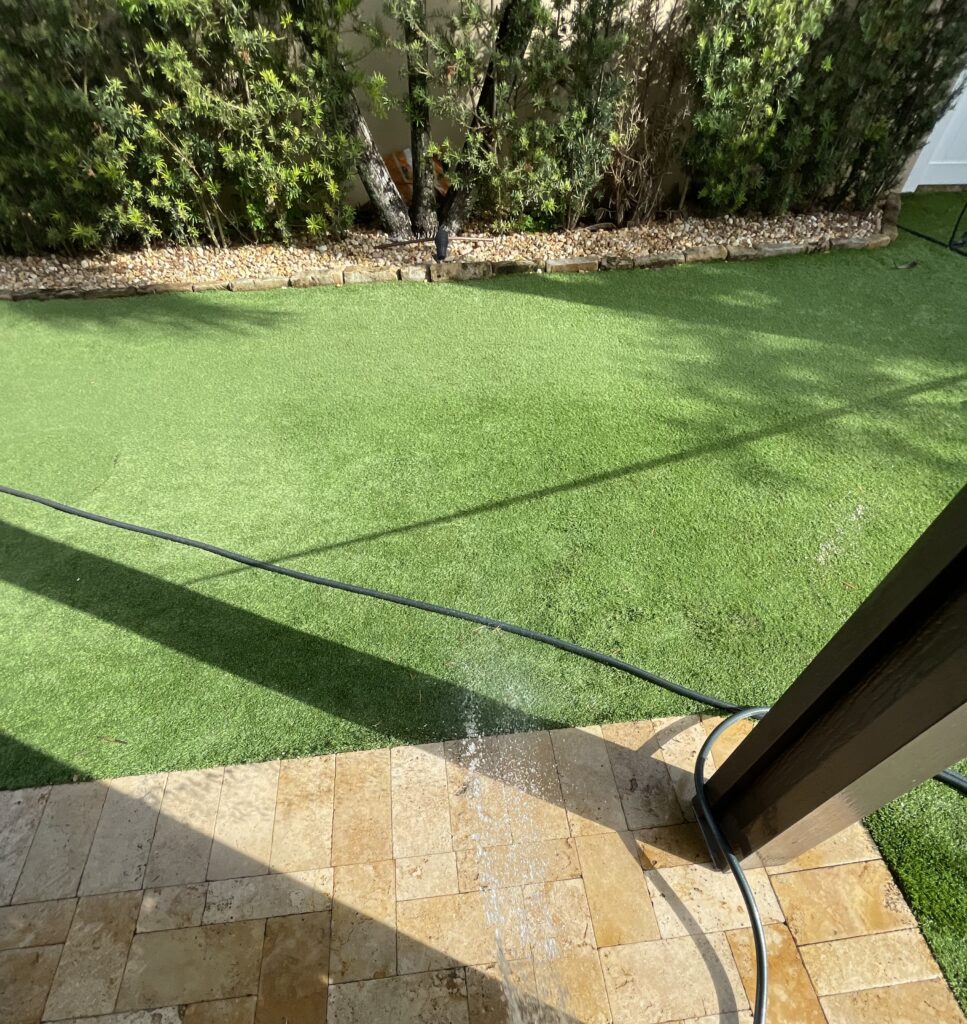 we also offer artificial
turf installation!
Alongside our top-rated paver services, we also offer professional artificial grass installation! Artificial turf has many advantages over standard grass lawns. A few of these include reduced maintenance, pest prevention, and reduced water usage. With artificial turf, your lawn will keep that fresh and clean look without the need for constant mowing and trimming.
On top of our installation services, we also offer cleaning and maintenance of your new artificial turf. We can help with the initial installation of your turf and then provide ongoing maintenance and cleaning to keep your lawn looking new for years to come. So if you have been thinking about replacing your grass with artificial turf, then look no further than Broward Turf & Paver Services.
We are Broward Turf & Paver Services. Whether you need our top-rated Paver & Stone Cleaning, or Paver & Stone Installation, we've got you covered. We are proud to offer our services in South Florida. 
Book a pressure washing service with us to boost your home's curb appeal. Regular pressure washing is important to keep your home looking its best. 
Get Started!
Stone & other pavers are porous & can attract harmful bacteria as well as mildew & mold. It's vital that you prevent this with an experienced cleaning company.
Get Started!
Our paver sealant creates a barrier for porous concrete and brick. They will prevent pavers from absorbing stains & help protect the color from fading. 
Get Started!
Paver & Stone Restoration
We offer the best paver & stone repair & restoration services in the Broward County region, extending the life & beauty of your pavers and stone hardscapes for years to come!
Get Started!
From initial artificial turf installation to ongoing maintenance and cleaning services, we help keep your turf looking brand new for many years to come. 
Get Started!
Local. Family Owned. Trusted.
We offer Paver Sealing and Cleaning Throughout South Florida!
Protect Your Investment with
Professional Paver Sealing in South Florida
We want to help end your search for a South Florida paver installation near me. Broward Turf & Paver Services is one of the best paver cleaning companies in our region, specializing in cleaning pavers and natural stone hard surfaces. Natural stone and other porous pavers can attract harmful bacteria as well as mildew and mold, which can cause damage not only to your pavers but also to your family and visitors. That's why setting up a cleaning schedule is vital to your health as well as your pavers' longevity.
Another vital element in prolonging the life of your pavers is the process of sealing them. Paver sealant acts like a secret weapon that keeps paver patios, driveways, walkways, and pool decks looking as good as new by acting as a barrier to harmful elements such as mildew, mold, dirt, and other environmental factors.
We also specialize in paver repairs. Erosion and settling or simple neglect can cause your outdoor surfaces to fall into disrepair. Whether it's a minor issue such as stained pavers or major cracks in your pavers, our team can tackle your project with a plan tailored to your specific needs. We will help minor damages from becoming major damages, or take severely damaged pavers and natural stone areas and make them look brand new!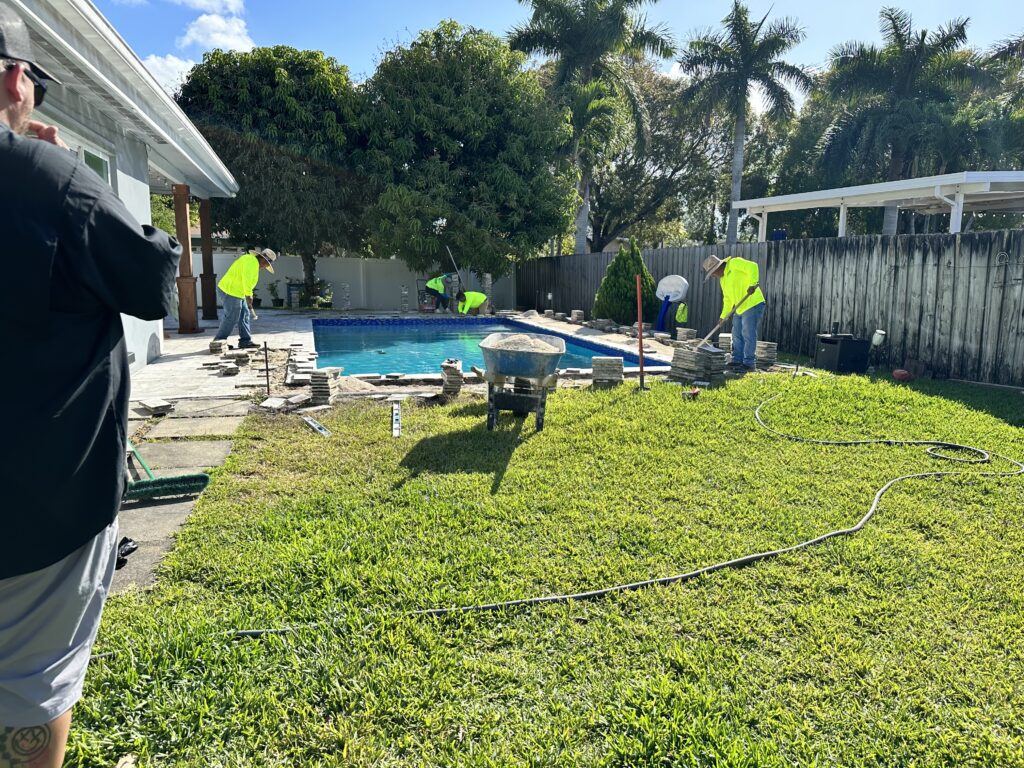 Call Today for
Paver Sealing & Paver Repairs
Broward Turf & Paver Services also offers paver installation. If you're ever searching for the best paver installation in the South Florida area then call our expert team today! We can tackle a wide range of residential and commercial clients to customize their projects with the highest quality pavers and natural stones or whatever paver type they may desire.
Whether it's cleaning a natural stone paver pool deck, installing a fire pit, pressure washing a retaining wall, or sealing the pavers on your patio, we have the knowledge and know-how to get the job done right the first time and on budget.
Broward Turf & Paver Services specializes in both paver sealing and cleaning and wants to protect your investment through our thorough and efficient services. We will come to your home or business and offer a free in-person consultation and quote. We look forward to providing our paver services.
Local. Family Owned. Trusted.