Local. Family Owned. Trusted.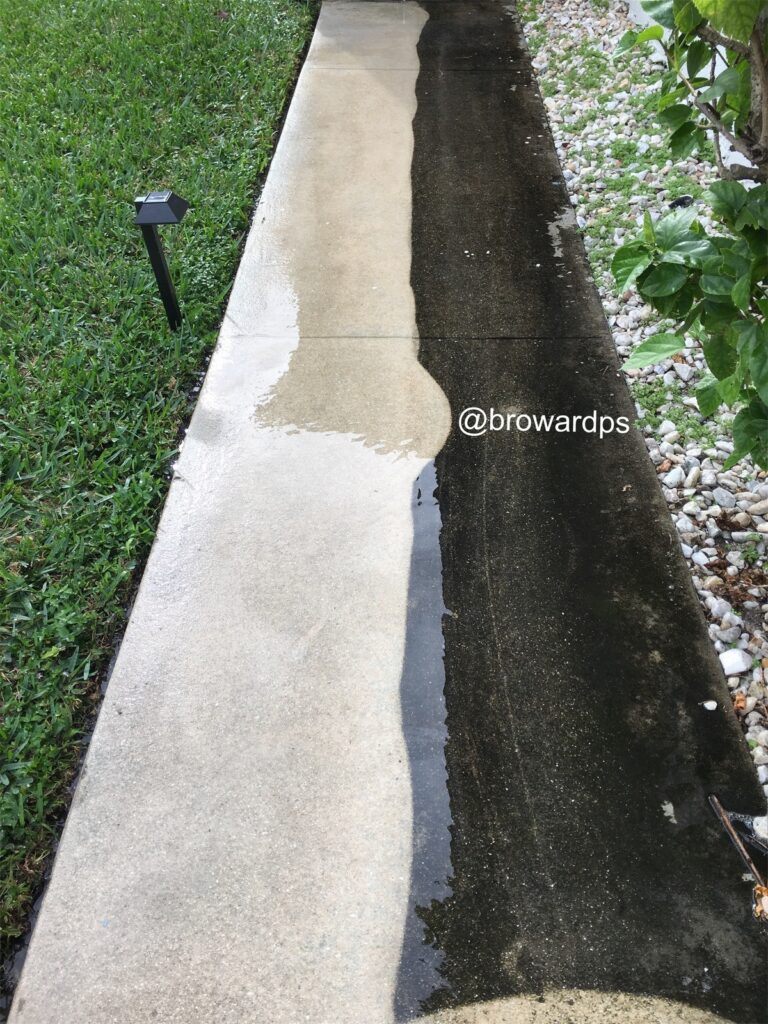 Top-Rated
Pressure Washing
Tired of your home or business looking tired, dirty, and dull after years of facing the natural elements of the Florida sun and storm seasons? Call Broward Turf & Paver Services today to utilize our affordable pressure washing services for both residential and commercial clients in the Broward County area. We pride ourselves on offering transparent, reliable, and efficient cleaning services.
There can be a lot of traffic around your home and business from both people and vehicles, which leaves your concrete and other hard surfaces dirty and grimy from frequent use. This leaves an unsightly mess that looks dirty, dingy and can leave behind naturally occurring chemicals and acids that can eventually damage your concrete.
Our pressure washing services will strip away this unsightly and damaging film to make your home or business look brand new and prevent future damage.


Broward Turf & Paver Services utilizes the latest, most high-tech machines to deliver just the right amount of power and force to clean every nook and cranny. We also use only the most experienced technicians to get the job done right the first time. We believe in our team and machines so much that we offer a 100% satisfaction guarantee.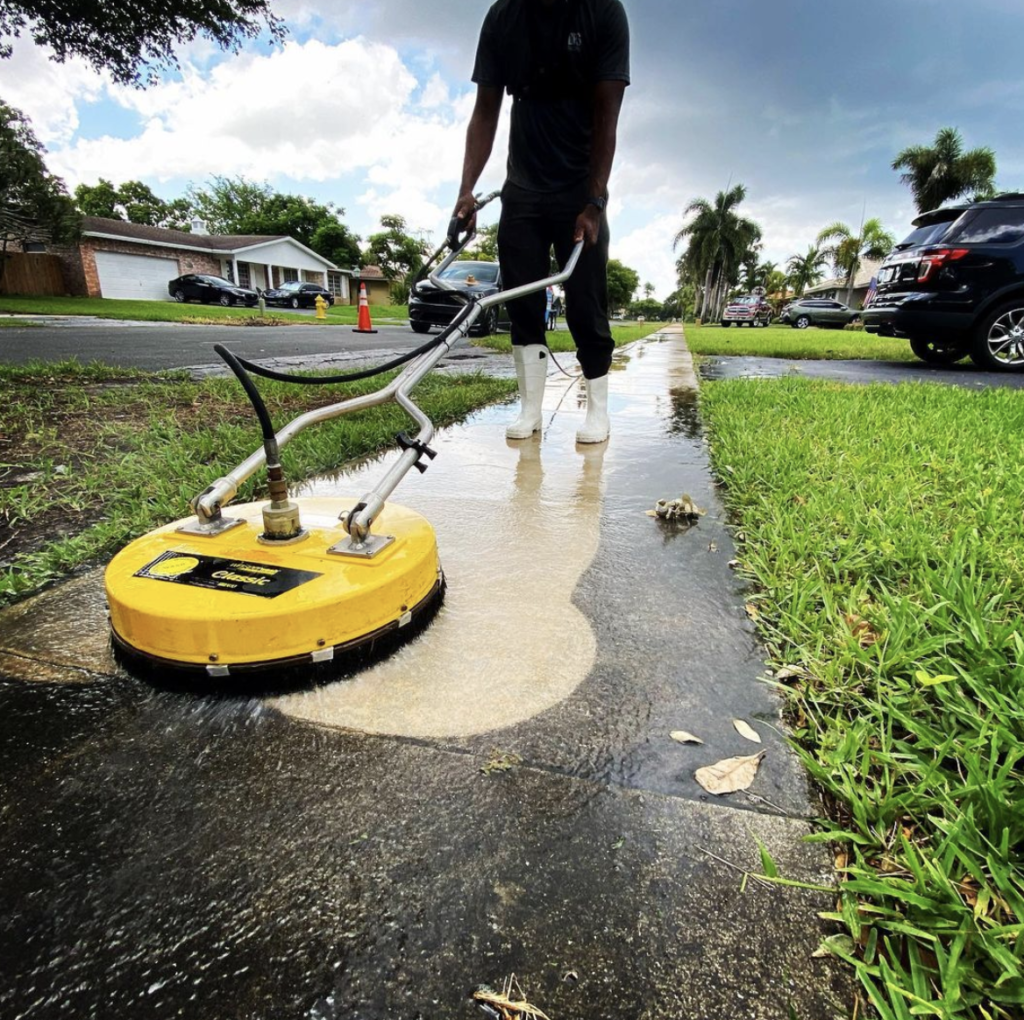 Local. Family Owned. Trusted.
We offer pressure washing services for driveways, pools, decks, fences, gutters, house sidings, dumpster pads, and more. Ask us about your special project and we can make a specialized plan to tackle it!
Let our team set you up on a regular pressure washing schedule. Regularly pressure washing your concrete and other hard surfaces will lessen the chances of them breaking or cracking and prolong their use.
Give us a call at 954-681-6716 to learn more about our services and how we can help get your outdoor living or business space looking as good as new. We offer free, in-person estimates for any project.