Local. Family Owned. Trusted.
Artificial Grass Services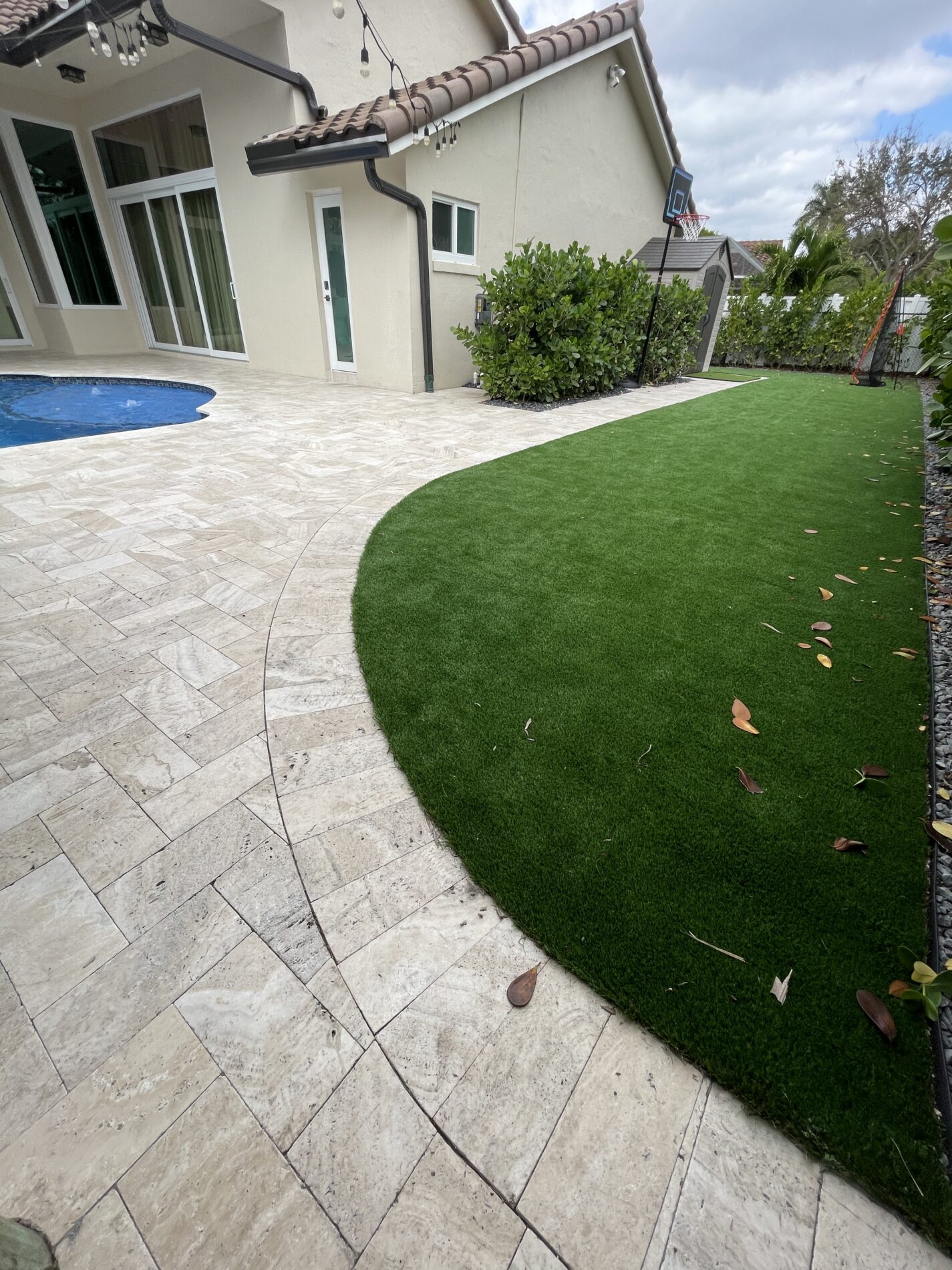 Top-Rated
Artificial Grass Services
Artificial grass has many advantages for your home. It can help you save water, reduce the need for maintenance, prevent pests and insects from eating your grass, and can prevent mud and puddles from forming in your yard. In addition, artificial turf is an upfront investment that could save you a lot of money in the long run. Artificial grass maintenance is more cost-effective than a traditional lawn and is an innovative landscaping option perfect for highly trafficked areas by kids and pets.
Artificial grass will give you an attractive yard year-round, no matter the weather or season. Our UV-resistant polyethylene turf is the most realistic-looking turf available, with multi-colored blades to mimic traditional grass. Broward Turf & Paver Services can help with your initial artificial grass installation, ongoing maintenance, and cleaning services to keep your turf looking brand new for many years to come. 
Expert
Artificial Turf Installation
At the start of your artificial grass installation process, our lawn professionals will meet with you to get a better understanding of your needs. We have multiple options of artificial turf available and will help you choose one that fits your lifestyle and your budget.
Before your artificial grass installation, the area where the installation is occurring will need to be prepared. Our installers will clear out the space of any grass, plants, or debris that may get in the way of your turf. The ground in your artificial grass area will also be excavated and will then build up and layer your ground so you have a level surface. Lastly, a weed barrier is implemented so your artificial grass gets the protection it needs to look and function its best for many years to come.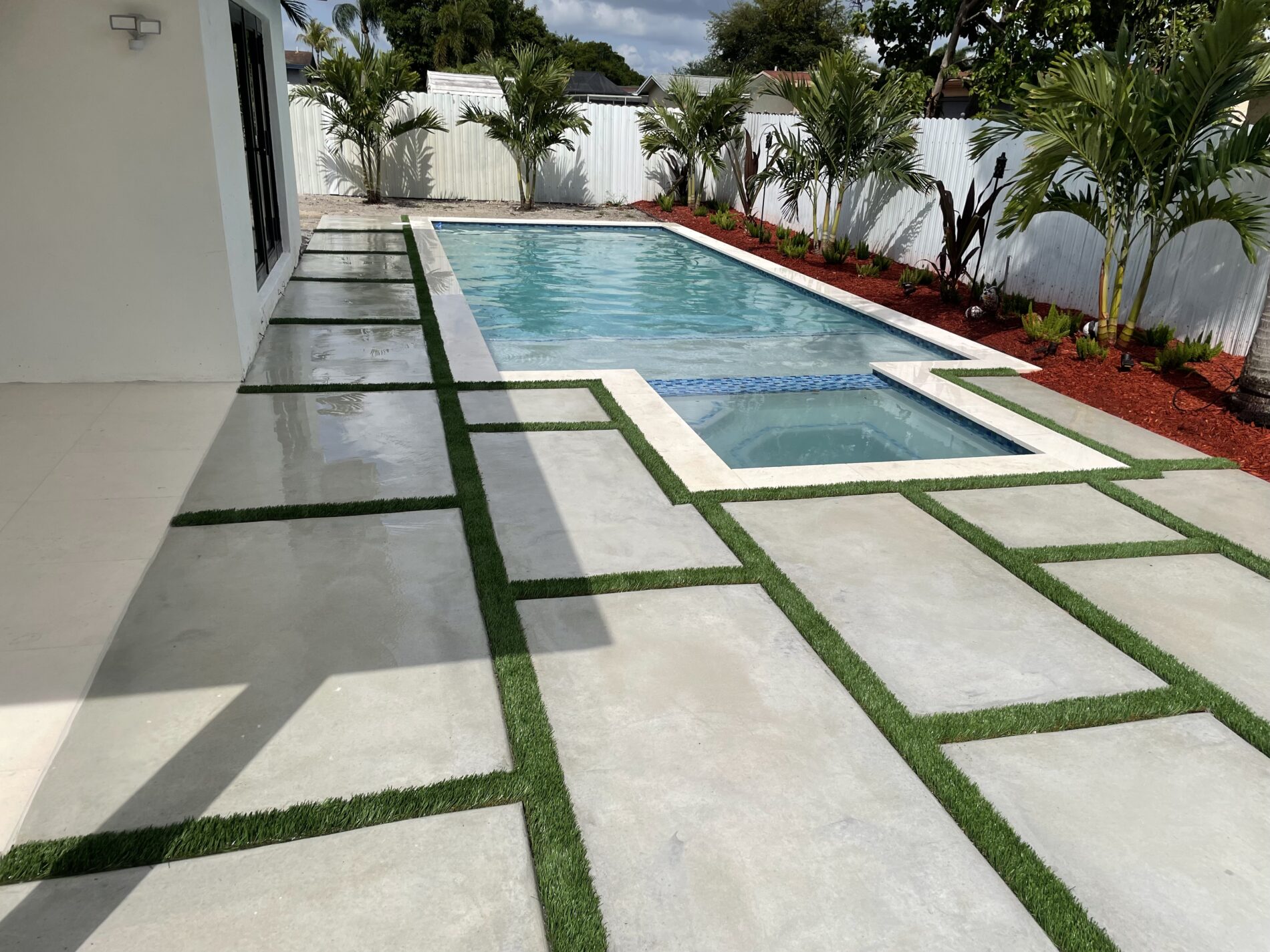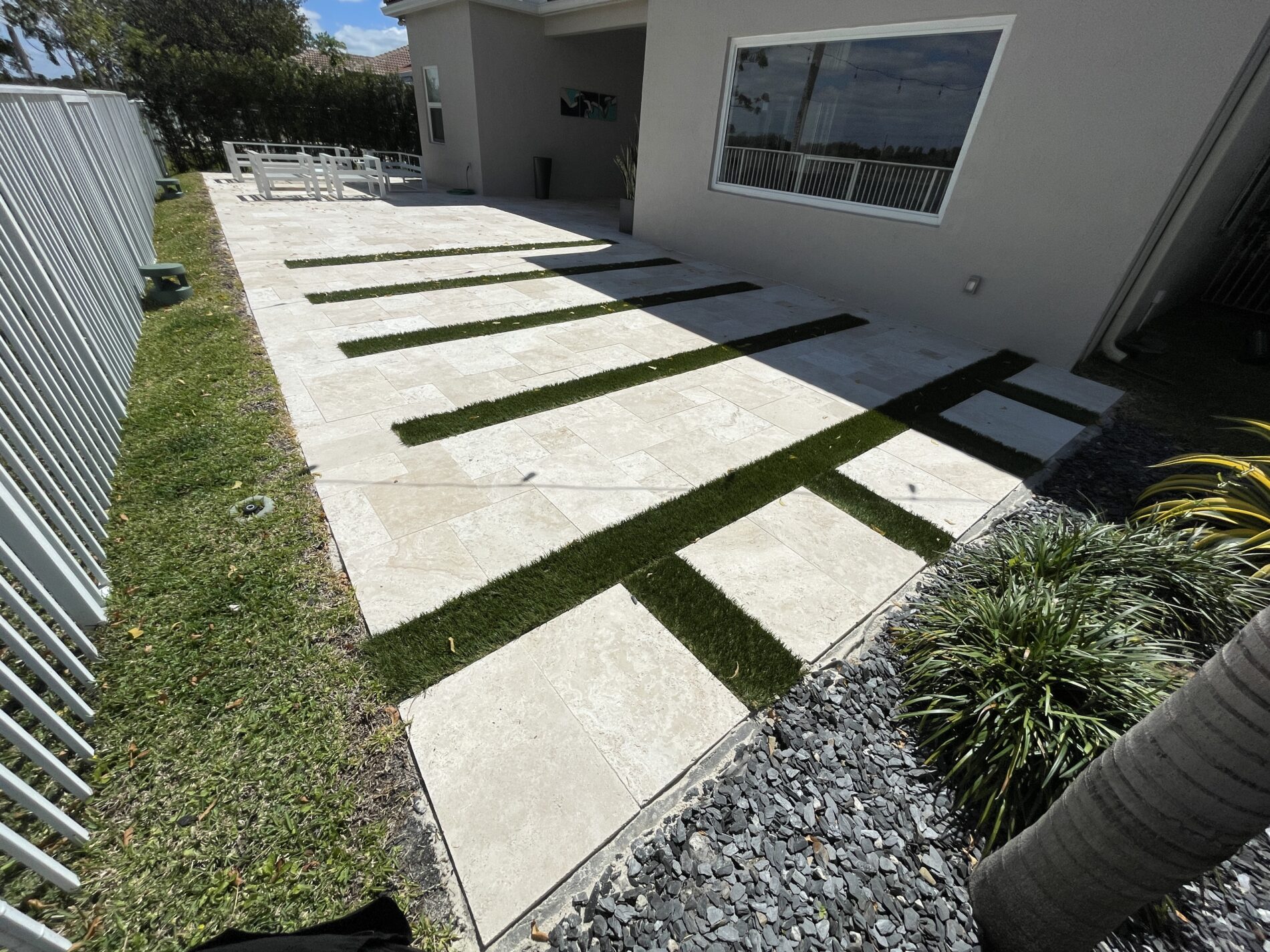 Local. Family Owned. Trusted.
Expert
Artificial Grass Cleaning & Maintenance
By hiring Broward Turf & Paver Services, not only do you get a top-rated, professional installation. You also get a knowledgeable team that will help with the ongoing maintenance and cleaning of your artificial grass. Our cleaning services can help clear out odors from pets or spills, leaving your turf smelling brand new. In addition, we can fluff up the fibers of your turf that might get flattened due to foot traffic and weather. This will keep your artificial grass looking as good as the day we installed it.
Additional maintenance services include debris removal, weed removal, re-nailing seems, tucking edges that might have been lifted, and adding premium fill to help your blades stand up straight again. The specialists with Broward Turf & Paver Services know what it takes to keep your turf looking and performing its best. Call us today for a free consultation to learn if artificial grass is right for you!