Local. Family Owned. Trusted.
Paver Sealing Plantation, FL
Top-Rated
Plantation Paver Sealing & Cleaning
Broward Paver Services is the go-to company when it comes to paver sealing in Plantation FL. We are one of the most sought-after and highly rated paver companies in Plantation FL. We also offer paver cleaning, sealing, repair, renovation, and installation services.
If you've ever asked for paver sealing near me, then seek the services of Broward Paver Services. We offer sealants as a low-maintenance tool to keep paver patios, driveways, walkways, and pool decks looking as good as the day they were installed.
We offer the highest quality sealants when it comes to paver sealing and cleaning in Plantation so that your porous paver surfaces do not soak up harmful bacteria and mold or UV light. We will customize our sealants to match your specific needs and ensure that your pavers last for years to come!
Searching for
Plantation Paver Installation Near Me?
Broward Paver Services also offers paver repairs in Plantation FL. We know the harsh Florida climate and storm season pose unique challenges to your pavers, especially natural stone pavers. That's why you need an expert contractor to get your repair or restoration job done right.
If you've ever wondered where in Plantation paver repairs are near me, then contact us today to get the job done by highly trained experts that will tackle paver repair and restoration projects of all sizes, whether it is unsightly mold removal or repairing large cracks.
Our specialized repair and restoration process includes an assessment of the unique position of your home, its proximity to environmental hazards that may affect your pavers, as well as the type of pavers you have installed. We will then prepare, clean, and potentially add new sealant to your pavers to ensure their longevity and beauty.
We also offer pro paver installation in Plantation FL. Whether it's your home or business, we can tackle a wide variety of customized project needs with the highest quality pavers and natural stones. Options for pavers and natural stone installations range from pool decks to retaining walls to driveways to walkways to exterior seating areas and more. So if you're ever asked where in Plantation paver installation is near me, then direct them to the experienced pros of Broward Paver Services!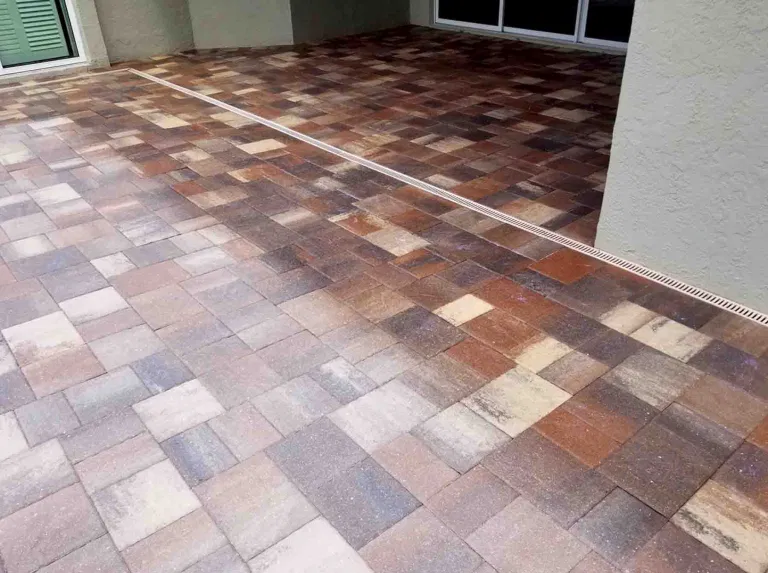 Local. Family Owned. Trusted.
We Offer Paver Sealing and Cleaning throughout Weston
Call Today for
Paver Installation and Paver Repairs
Broward Paver Services also offers affordable pressure washing services to Plantation residents. Whether it's cleaning concrete or pavers themselves, our pressure washing services come with a 100% satisfaction guarantee.
We are proud to serve the community of Plantation. The City of Plantation is a golfer's paradise offering a wide range of golf courses such as the Fort Lauderdale Country Club, the Plantation Preserve Golf Course, the Jacaranda Golf Club, and the Lago Mar Country Club.
No job is too big or too small when it comes to paver installation, repair, restoration, cleaning, or sealing in Broward County thanks to the experienced and highly rated team at Broward Paver Services. We pride ourselves in our 'wow' factor, covering every inch of your paver whether cleaning or sealants to make sure your pavers have a long life for you and your family or customers to enjoy.
Call us today for a free in-person consultation and price quote! We look forward to providing you with our paver sealing & paver installation Plantation FL services!