Local. Family Owned. Trusted.
Paver Sealing Parkland, FL
Top-Rated
Parkland Paver Sealing & Cleaning
If you are a homeowner or a business owner in the area and you have been searching for Parkland paver installation near me, Parkland paver repairs near me, or paver sealing Parkland, FL services that you can rely on, then please reach out to the experienced team at Broward Paver Services. Our team members have been in the paver sealing and cleaning industry for a long time and we welcome the chance to work with you any time of the year!
Our paver installation Parkland, FL services are top-quality. We work closely with each customer to determine your needs and wishes for your paver area. Once we get to know your wishes, then we design a plan for your paver area that will be beneficial for you and will look great for your particular property.
We are one of many paver sealing companies in Parkland, FL, and paver cleaning companies, too. We understand that you have several companies from which to choose for your paver sealing and cleaning procedures, but we hope to be the trusted company that you choose for all of your paver-related projects. Our years of experience and dedication to customer satisfaction have allowed us to become one of the best paver cleaning companies Parkland has to offer! You know you can count on us for any paver sealing and cleaning in Parkland.
Searching for
Parkland Paver Installation Near Me?
Paver stones are our business and we are a passionate group of professionals who take great pride in the work that we do for our customers. We believe that we provide joy and pleasure to the lives of our customers by adding or enhancing the beautiful paver areas around a property. Our team members have access to top-of-the-line equipment and supplies that are needed to provide all types of paver services for our clients.
In addition to offering paver installation Parkland, FL services and paver cleaning Parkland, FL services, we also offer paver repairs Parkland, FL services, too. If you have pavers that are chipped, dislodged, cracked, or in need of some other type of repair, then we can come to your home or business and perform a paver repair service for you. We think you will be impressed with our quick response and our superior workmanship. We want to help end your search for Parkland paver installation near me, so call us today!
Parkland is a beautiful, welcoming area of Florida. Home to approximately 32,000 people, Parkland is an affluent community that has much to offer to residents and visitors, alike. The town is dotted with delicious restaurants, inviting retail shops, and many beautiful parks to explore. A couple of local parks include; Pine Trails Park, Liberty Park, and Terramar Park. Each outdoor recreation area has its' own character and activities for people to enjoy while in the park.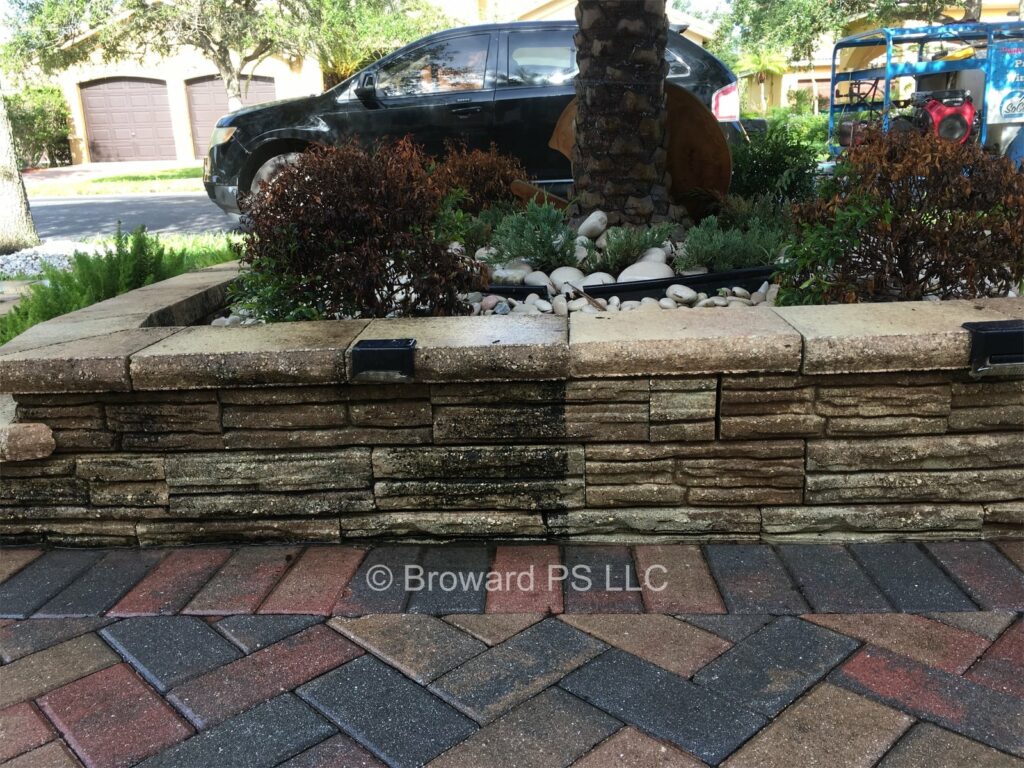 Local. Family Owned. Trusted.
We Offer Paver Sealing and Cleaning throughout Parkland
Call Today for
Paver Installation and Paver Repairs in Parkland, FL!
The favorable weather in the Parkland region offers plenty of opportunities to enjoy being outside, and what a great place to gather outside than on your paver-stoned patio, walkway, or driveway. If you live or work in the area, and you have been looking for Parkland paver installation near me, paver cleaning, or Parkland paver sealing near me, then please remember our company, Broward Paver Services.
We are a family-owned and operated company and we have grown our company over the years. All of our professionals work diligently and effectively as we install or prepare your paver areas. We know that your home and/or your business is an important investment for you and we want our services to enhance and beautify your property. Please contact Broward Paver Services any time to learn more about our paver services. We look forward to providing you with our paver sealing Parkland FL services!