Local. Family Owned. Trusted.
Paver Sealing Miramar, FL
Top-Rated
Miramar Paver Sealing & Cleaning
Broward Paver Services offers the highest quality paver sealing in Miramar FL. We are one of the most highly rated paver sealing companies in Miramar FL. But that's not all! We offer other highly rated services such as paver sealing, cleaning, repair, and installation services as well.
If you've ever asked where the best paver sealing near me could be, then you've probably heard of Broward Paver Services. We offer the highest quality paver sealing in the Broward County region.
Paver sealants act as a secret weapon for the porous services of your pavers. It keeps your paver patios, driveways, walkways, and pool decks looking like new and protects them from absorbing things like mildew and grime. Broward Paver Services offers customized sealing solutions for a wide variety of pavers for both residential homes and commercial businesses.
Searching for
Miramar Paver Installation Near Me?
Broward Paver Services also offers the best paver cleaning Miramar FL has to offer. You have invested a lot into your home or business, and a regular cleaning regime for your pavers can help protect that investment. A regular cleaning schedule, whether annual or bi-annual, will help to not only extend the life of your paver surfaces such as decks and patios but will also keep your family/visitors safe from harmful bacteria or grime build-up.
We have also created a proven process and built an expert team that has made us one of the premier paver cleaning companies in our area.
If you are seeking paver repairs in Miramar FL, then call our expert team today. We offer a variety of repair and installation services for your home and commercial businesses. Erosion and settling or simple neglect can cause your outdoor surfaces to fall into disrepair. Whether that disrepair has led to minor damage such as stains or a crack, or major disrepair such as large cracks or settling, no job is too big or too small for our experienced team.
Have you ever wondered who offers the best Miramar paver repairs near me? Then you should call us to address your specific project today. If you've also wondered where in Miramar paver installation near me could be, then we should be your go-to stop.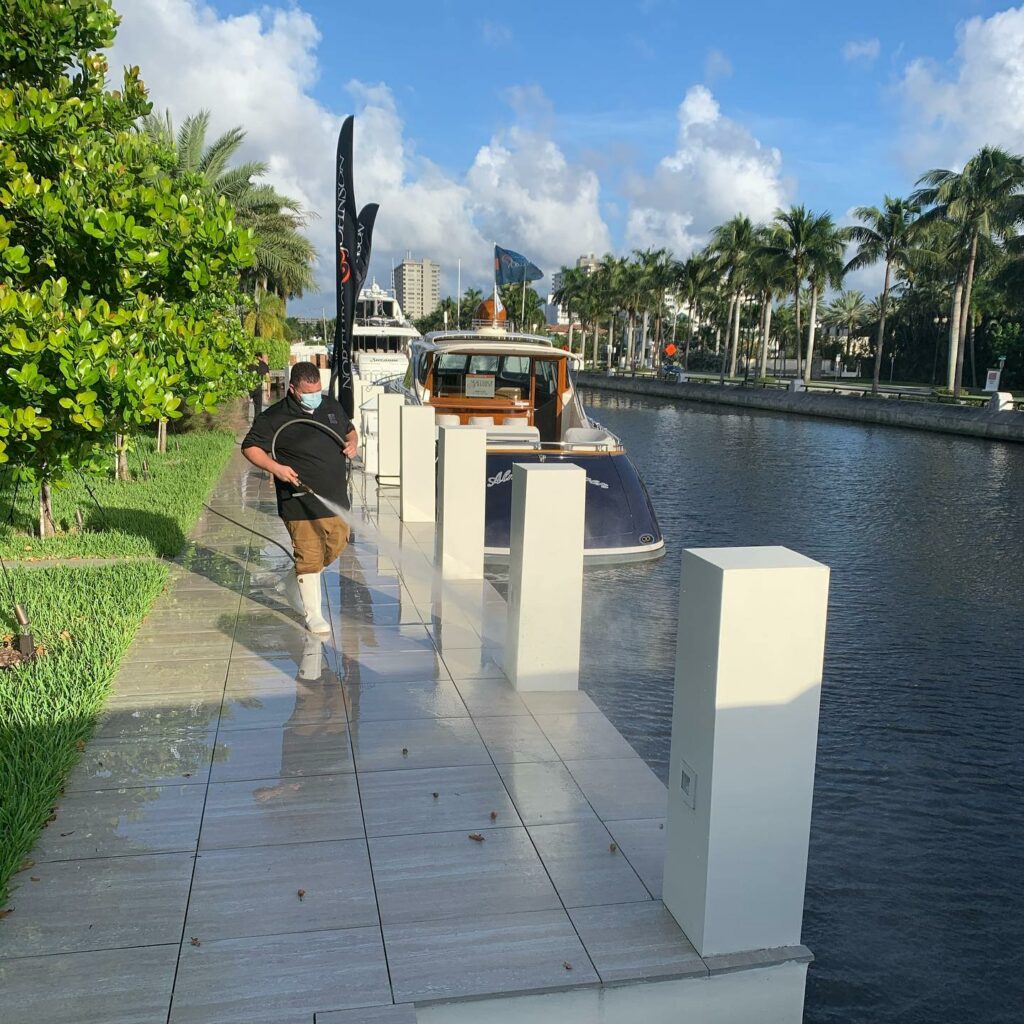 Local. Family Owned. Trusted.
We Offer Paver Sealing and Cleaning throughout Miramar
Call Today for
Paver Installation and Paver Repairs
We offer the most thorough and efficient paver installation in Miramar FL. We work with a wide range of commercial and residential clients to tackle their customized projects with only the highest quality pavers and natural stones.
We are proud to serve the community of Miramar. Part of the larger Miami metropolitan area, Miramar offers a variety of distinct neighborhoods as well as proximity to many of the state's most popular recreation areas such as Big Cypress National Preserve and Everglades National Park.
Broward Paver Services offers the highest quality paver sealing and cleaning in Miramar, as well as paver installation and repair. We are proud to be a family-owned and operated team that offers the most efficient and thorough service in our area. Call us today for a free in-person consultation and price quote for your special paver project, whether it's repair, cleaning, or an install. We look forward to providing you with our paver sealing and paver installation Miramar FL services!