Local. Family Owned. Trusted.
Paver Installation Pompano Beach, FL
Top-Rated
Paver Installation in Pompano Beach
A paver is a thin sheet of material, usually concrete or stone, that is used to create a durable and attractive surface for patios, sidewalks, and driveways. Pavers are available in a wide range of colors, shapes, and sizes, making it easy to create a unique and stylish design for your home. In addition to their aesthetic appeal, pavers are durable and easy to maintain. They can withstand heavy traffic and extreme weather conditions, making them ideal for high-use areas such as driveways and patio decks. While patio pavers and concrete pavers may initially cost more than other types of material, they will last longer and require less upkeep, making them a wise investment for any home.
Whether you're searching for paver installation Pompano Beach FL or Pompano Beach paver installation near me, our best-in-class paver installation services will ensure your home's exterior is built to last. As a top-rated paver installation company, we're proud of our work with residents in the Pompano Beach area. In every project we take on, we bring years of expertise and friendly customer service, so you can get through your home improvement without the hassle. That means you can rely on us at Broward Turf & Paver Services for every paver project you may need. 
Searching for
Pompano Beach Paver Installation Near Me?
Pavers are usually installed over sand or gravel, which helps to stabilize the pavers and keep them in place. A good paver installation can add both beauty and value to your home. In addition, pavers are easy to maintain and repair, making them a wise investment for any homeowner. When choosing pavers for your home, it's important to consider both function and aesthetics. You'll also want to pick a color and style that complements your home's existing architecture. Our team will help you plan your paver installation, so you can create a beautiful and functional outdoor space that you'll enjoy for years to come.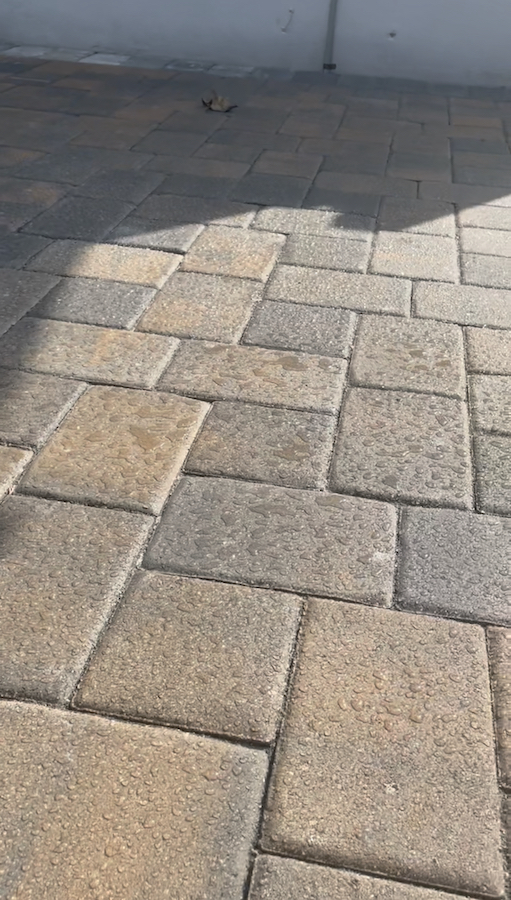 Local. Family Owned. Trusted.
Professional Paver Installation Services Done Right
Call Today for
Paver Installation in Pompano Beach, FL!
Pompano Beach is a beautiful spot on the Atlantic coast of Florida. Although its more famous neighbors sometimes overshadow it, Pompano Beach has a lot to offer visitors. The beach is the main attraction, perfect for swimming, sunbathing, or simply relaxing. Several excellent restaurants also serve everything from fresh seafood to Cuban cuisine. For those who enjoy outdoor activities, there are plenty of hiking, biking, and kayaking options. And of course, no visit to Pompano Beach would be complete without spending some time exploring the Everglades. With its lush vegetation and abundant wildlife, the Everglades is one of the world's most unique and fascinating ecosystems. 
If you live in Pompano Beach and are searching for paver installers near me, our team at Broward Turf & Paver Services prioritizes your happiness as a customer above all else. Too many home improvement projects result in challenges and missed deadlines. Our paver installers use an open communication approach, so you can rely on us to give you updates at every step of the way. That means you won't have to worry about your paver installation project and can focus on the things that matter. Contact us today to learn more about our paver installation in Pompano Beach, FL.